The 39 Clues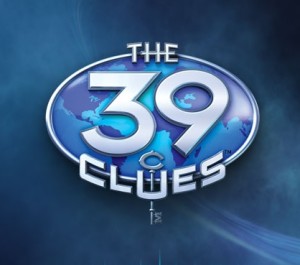 The 39 Clues is one of my all-time favorite kids books series. It is a multi-author series created by Scholastic, including authors such as Rick Riordan, Gordon Korman, and Margaret Peterson Haddix.
The 39 Clues is about two kids named Amy and Dan Cahill. Amy is 14 and Dan is 11. They are two orphans living with their grumpy Aunt Beatrice. The only thing they have to look froward to is the weekends that they spend with their cool grandmother Grace.
Things aren't looking good for them, however, when Grace dies. Until, that is, they attend Grace's funeral. To everyone's surprise Grace tells everyone in a video that the Cahill's are the most powerful family in human history. The source of the families power is scattered across the world in the form of 39 clues.
Grace gives all of her descendants a choice: $1,000,000, or a single clue leading to the puzzle. Dan wants to take the money, but Amy isn't so sure. Amy knows that Aunt Beatrice will find some way to spend their two million dollars, and there's no way she's spending a few more years with Aunt Beatrice. So they take the clue.
Unfortunately, Amy and Dan don't completely know what they're getting into. There are many of their family members also hunting the clues, and they'll do anything to find them; even kill.
The books are very well written, and the action and development of the plot is great. The character development also is very good and you always want to learn more about the characters. In addition, there is an online game to go along with the books.
The first ten books of the series were about Amy and Dan trying to find the clues (and prevent them from getting into the wrong hands). There was a second arc where the Cahill's have to join together to defeat the evil Vesper's from stealing the clues, and now there is a third series. I'd recommend starting with the third series and then working your way forward from the first book if you enjoy it.
Click here to buy the first book of the third series.
Below I have a bunch of information regarding the different 39 clues books and things in the series.
Book Reviews
Book 1: The Maze of Bones by Rick Riordan
Book 2: One False Note by Gordon Korman
Book 3: The Sword Thief by Peter Lerangis
Book 4: Beyond the Grave by Jude Watson
Book 5: The Black Circle by Patrick Carman
Book 6: In Too Deep by Jude Watson
Book 7: The Viper's Nest by Peter Lerangis
Info