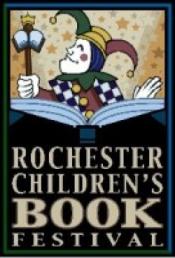 I had a fantastic time this Saturday morning visiting the Rochester Children's Book Festival. At the event were dozens of great authors, tons of great events (including one funny one where kids were reading to dogs!), and plenty of great workshops and read-alongs. Although I haven't been to many other book festivals, others have told me that this is one of the best run book festivals in the country, and I can easily see why.
In this podcast I interview six authors who were very kind and agreed to let me interview them for you guys. Below I have info on all the authors in order of their interviews and their information (and what time in the podcast their interviews start). I hope you find these as inspiring and interesting as I did.
I also got this illustration of myself as a "super writer" by Suzanne Bloom, who did a "super reader" illustration for Erik last year. It only took her about thirty seconds to do, which was pretty cool to see.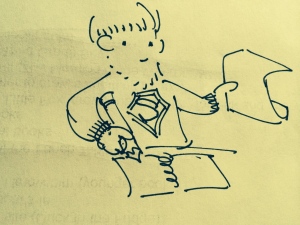 *Some descriptions taken from Rochester Children's Book Festival website.
Paul Acampora

Paul Acampora writes novels and short stories for young readers. Kids, parents and critics praise his work for its laugh-out-loud humor, rollicking dialogue, and heartfelt characters. His books include Defining Dulcie, Rachel Spinelli Punched Me in the Face, and his newest novel,I Kill the Mockingbird, which is a comedy/caper about three friends who sabotage their summer reading list. Paul is a popular leader of writing workshops for schools, libraries, and conferences.
Interview starts at 3:33
Susan Williams Beckhorn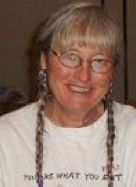 Susan Williams Beckhorn is the award-winning author of six children's books, two of which she illustrated. She grew up in a family where kids, animals, and the outdoors were cherished. Cozy hours listening to her parents read aloud led to a life-long passion for books. She read walking to school, under the covers, everywhere! She says, "I just figured I would write my own stories one day. There is nothing else I would rather do. No one should ever think writing for children is easy or trivial. Our children deserve the very best." Susan lives and writes in Rexville, NY.
Interview starts at 10:07
Erin Dionne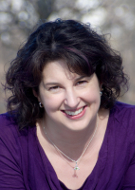 Erin Dionne's books are Models Don't Eat Chocolate Cookies, The Total Tragedy of a Girl Named Hamlet, and Notes from an Accidental Band Geek. Her novel Moxie and the Art of Rule Breaking: A 14 Day Mystery, is based on the real-life Isabella Stewart Gardner Museum art heist. The series continues with Ollie and the Science of Treasure Hunting (July 2014). A graduate of Boston College (English & Communications, 1997) and Emerson College (MFA, 1999); she teaches writing at Montserrat College of Art and lives outside of Boston with her husband, two children, and a very indignant dog.
Moxie and the Art of Rule Breaking: A 14 Day Mystery on Amazon
Interview starts at 16:34
Lisa Scott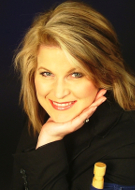 Interview starts at 19:46
Linda Sue Park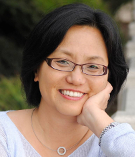 Linda Sue Park is the acclaimed author of more than 20 books for young readers, including the 2002 Newbery Medal winner A Single Shard, and two books in The 39 Clues series. Her most recent book is Xander's Panda Party, a kids picture book.
Interview starts at 27:o0
Matt Phelan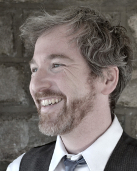 Podcast: Play in new window | Download | Embed