Gordon Korman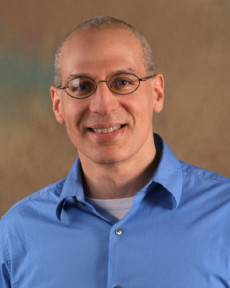 Gordon Korman is probably my favorite kids author of all time. I first heard about his books when I was fifth grade, around 2007. I heard he was coming to our school, so our librarian started having us read a bunch of his books.
Swindle was the big one at that time. I read it the very day I got it and was hooked ever since. I can't even count the number of times I've read his action trilogies like Everest or his hilarious earlier work like Macdonald Hall.
Kids absolutely love Gordon Korman. Whenever I mention Swindle around anyone second grade to senior in high school, everyone has read it and loved it. Korman writes books for kids to enjoy, period, and it definitely shows.
If you're just getting into Korman's works, I'd recommend starting with either Swindle if you prefer adventure or This Can't be Happening at Macdonald Hall if you prefer humor.
Another amazing thing about Korman is that he wrote his first book when he was twelve-years old! You heard me right. There weren't enough English teachers at his school and they had extra gym coaches, so the track and field coach had to teach English. With writing he just said, "Work on whatever you want for the rest of the year." Korman wrote his first book.
Below I've included a list of his books with a brief synopsis of them and a link to my reviews.
Macdonald Hall Series
Macdonald Hall are perhaps the best fiction books ever made. The story takes place at a Canadian boarding school, where we follow the adventures of troublemakers Bruno and Boots. These books are just so funny! You won't be able to prevent yourself from nonstop laughing if you read these books.
Swindle is one of the most enjoyed kids book series ever. In it Griffin Bing and his best friend Ben Slovak are swindled out of a baseball card worth a million bucks. The only way to get it back is to steal it back. Luckily, Griffin is The Man with the Plan and is able to assemble a great team and plan to try to get what is rightfully his. After the success of Swindle, Korman has written several more books involving the same characters.
The 39 Clues
The 39 Clues is one of my all-time favorite kids series. It is a multi-author series involving two orphans named Amy and Dan. When their grandmother dies they learn that they are members of the most powerful family in human history. The source of their families power is scattered throughout the globe in the form of 39 special clues. Unfortunately, Amy and Dan aren't the only ones who after the prize. Their relatives will do anything to find them. Even kill.
There were ten books in the original series. After that there was a second arc where the Cahill's fight the Vesper's, an evil rival family. There is currently a third series going on. Korman has written three of the books in the series so far. I'd recommend starting with the current series and then reading up on the early books if you want.
Click here for more information about The 39 Clues.
Ungifted is a standalone book recently written by Korman. It is reminiscent of his older style as it is a very funny story based on character development. Donovan is a big trouble-maker, but he's terrified what is going to happen when he costs the school millions of dollars. Instead of getting in trouble, however, he gets into the gifted program! The only problem; he's not gifted.
Pop is another book written recently, and is different than any of the other books Korman has written. The story is based around an ex-NFL linebacker named Charlie Popovich and his struggle with Alzheimer's. Although the book does not have a happy ending, it's very well written and Korman does a very good job handling the emotions of it.